About Alison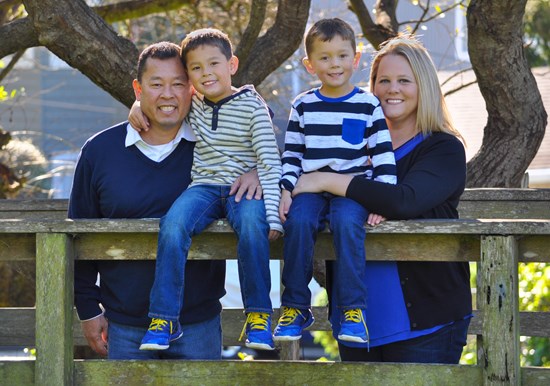 I have been a Foster City resident for almost 15 years and am the proud mom of 2 boys who attend Foster City Elementary School. I grew up the oldest of 4 in Millbrae and am a product of the Millbrae School District and San Mateo Union High School District.
I am a Partner at Seiler LLP, a CPA firm in Redwood Shores, where I've worked for the past 17 years. I earned a BA in Business Economics from UC Santa Barbara, a Master's in Taxation from Golden Gate University and am a licensed CPA. Within our firm of 250+ employees, I hold multiple leadership positions and am an active participant in several committees. I am well organized, proactive, dependable, considerate, approachable and composed while under pressure.
I'm deeply committed to serving our local public schools. Over the past four years, I've been a PTA leader at Foster City Elementary School, serving as the PTA President for 2 years and the PTA Treasurer for 2 years prior to that, where I was responsible for budgeting and increasing our fundraising goal to cover increased expenses for programs that benefited the students, teachers and community. As PTA President, I was responsible for ensuring all events were a success and that meetings were organized, informative and were of value to our parents and teachers. In addition to increasing our fundraising, I was proud to have contributed to our school earning the designation as a National PTA School of Excellence for the first time. I also joined the School Site Council where I felt right at home analyzing data and outcomes to help formulate our goals for the future. During my PTA service, I have collaborated across the district with other PTA leaders. My focus has expanded to understand systemic, district-wide needs. Last year, I led our school's participation in the successful Measure V campaign as I canvassed neighborhoods, wrote postcards, and got the word out. It is this expanded, district-wide focus and involvement that has led to my candidacy for SMFCSD Board Trustee.
In addition to my involvement at Foster City School, I have been the Board Treasurer for StarVista since 2011. StarVista is a non-profit organization that provides counseling, crisis intervention, youth housing and outreach programs to families throughout San Mateo County. I previously served as President of the Peninsula/Silicon Valley Chapter of CalCPA where I was responsible for providing networking opportunities and engaging CPAs on the Peninsula. When my sons were younger I was the Treasurer for both the Foster City Parents Club and Sea Breeze School.
I've always involved myself in groups and organizations where I can use my skills, knowledge and dedication to make the greatest impact. I believe strongly in public education and feel that it is our obligation to ensure every student has the tools and resources needed to succeed in a safe, healthy and positive learning environment. I also believe that effective teachers are a school's most valuable asset so we must focus on retaining top talent within our district. With my background as a CPA, I bring deep understanding and fluency to the analysis of budgets and financial statements. As with many public school districts in California today, we face budgetary challenges, but I am ready to roll up my sleeves and look for the very best solutions that will benefit the children in our San Mateo and Foster City schools.
We have important issues facing the San Mateo-Foster City School District, and I would love to talk with you about my ideas on how to address them. Election day is November 5th - please vote for Alison Proctor!
Thank you!